Is your culture helping or hindering performance?
Assess your organizational culture now
Are You Striking A Peak Performance Culture?
Every organization has its own unique culture. While there isn't an ideal culture, there are certain universal principles that shape behaviors in a healthy culture. In the following assessment you will be asked a series of questions to help you evaluate how well your culture is helping you deliver on your organization's mission. The assessment only takes a few minutes to complete and you will receive immediate feedback. Let's begin.
Why Work With Chris McGoff
CEO of Large Defense IT Company
You usually are the same people walking out of offsite as when you walk in. With Chris running this offsite, we came out as a whole new team.
President of a Leading Health Company
The Clearing's facilitation skills are exceptional and they led us through a series of exercises and discussions that resolved issues that had been holding us back for a long time.
CEO, Global Investment Bank
Your discussion on culture got us thinking very differently. It's going to have a huge impact.
Head of a $2 Billion Business Unit of a Top Ten Defense Contractor
Chris has forced me to think about my problems differently. He has helped me grow as a leader and look at my business differently. With Chris, you do not have the typical interaction – it's groundbreaking.
President, Defense Contractor
You broke down a lot of barriers and created a safe environment where we could talk to each other. We acknowledged our mistakes. We laid the foundation for a new company and what we want its culture to be.
President, International Travel Company
Thank you, Chris…Simply put, you gave a 90 minute presentation at our Women Presidents' Organization meeting a few months ago, and you changed my business and personal life with the words AS IS – TO BE. With that Core Prime, I have a driving force going forward, knowing what's at stake if I don't choose transformation.
Get In Touch
To learn more about The Clearing:
I founded my company, The Clearing, to help organizations like Phossium and, very possibly, like yours. When organizations are faced with a changing landscape, when their growth has slowed and they find that their teams are no longer functioning at their best levels, and their systems have become far too complex, then The Clearing is here to help.
We are a management consulting firm that inspires and outfits team members and leaders with the tools they need to make extraordinary contributions to their organization. We eliminate the clutter, innovate, solve complex problems, and transform organizations so that they can better serve their customers and stakeholders; because ultimately, the soul of any successful organization is the customer.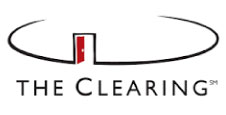 CHRIS McGOFF is available for customized advisory services for individuals or groups.